Pinterest may not be like all the other social media apps, but one thing is the same. Pinterest has an algorithm and it favors specific activities just like with Instagram, Facebook, and Twitter. They all have algorithms and activity they favor.
As a one women show here, I do not have a team to help me yet. Maybe one day…I like to focus on one social media at a time once in a while. Lately, I have been working on Pinterest. It is my favorite source of traffic. It works like a charm when done right.
Today, I will be sharing my tips for working with the Pinterest algorithm instead of against it! We can't get too comfortable with these algorithms. They are always changing which means we should always be switching up our strategies and routines.
First and foremost, you cannot follow most. if not all, of these tips if you have not converted your Pinterest account to a business account. Be sure to claim your website too!
Okay, now for the tips!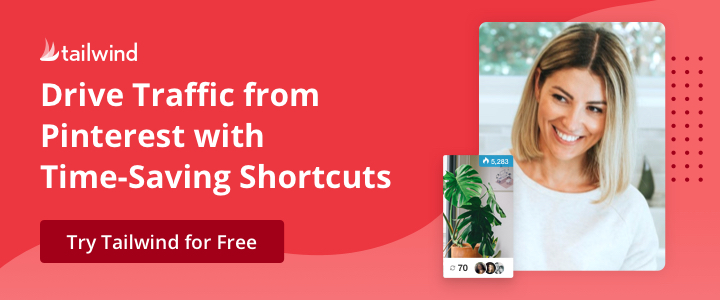 If Pinterest gives you early access to new features, then use them. Any social media platform is going to favor using the new features they come up with because they want those features to gain popularity.
Use Pinterest everyday. The more I use Pinterest. The more I feel it works for me because we are doing the activities Pinterest was intended for.
Use video and animated pins. Videos perform on Pinterest. If you can use an actual video clip then I feel those pins perform higher. Another cool feature is animating your typical pins. This can be done through Canva.
Ditch the unnecessary boards. Most of my group boards have not been doing so great. Also, I got rid of every single board that was not related to my niche (blogging tips and making money online from home) Boards that are not related to your niche make them secret.
Create 5 new pins a day. This has been tough for me, but I have researched this and 5 new pins a day seems to be the magic number.
Use analytics. Analyze your Pinterest analytics. Pay attention to impressions and link clicks.
Manually pinning and use the scheduling tool on Pinterest. I have moved over to manually pinning and using the scheduling tool right on Pinterest since Pinterest prefers this.
Use keywords everywhere. Use keywords in your profile, titles, pin descriptions, and video tags. Personally, I save my pin descriptions and hashtags on a notepad. I write two per blog post and save all of them. This is a good way to test out what works.
Invest in some good templates to save you time on creating pins. I use templates with the same color scheme to try to keep everything looking the same. Templates in general make it easy to create pins that are proven to convert into blog traffic.
I am currently testing different things with Tailwind. I have not been using the scheduler. I have only been contributing my pins to the Tailwind Communities (formally known as Tailwind Tribes) to possibly get repins. I will update how to implement Tailwind at a later date.
Update as of July 2021* My repins have skyrocketed from using Tailwind communities and my traffic has increased so much! I have to write a post soon about using Tailwind templates because they are super helpful and worked very well!
Hopefully these tips are helpful for anyone using Pinterest to bring in traffic to your blog.